---
Most Affordable Luxury Transportation Package in all of Wine Country
---
ALEXANDER VALLEY WINE TOUR
Alexander Valley is named after pioneering grower Cyrus Alexander who arrived in 1840. It is 22 miles long and between 2-7 miles wide. The Valley lies along the south-west flowing Russian River from Cloverdale to Healdsburg. Alexander Valley received formal recognition as an American Viticulture Area in 1984 and is now home to over 200 growers and 28 wineries. The northern end of the valley is known for its Cabernet Sauvignon, Zinfandel, Merlot and newcomers like the French Syrah and Italian Sangiovese, while the slightly cooler climate to the south produces famous Cab Franc and Chardonnay.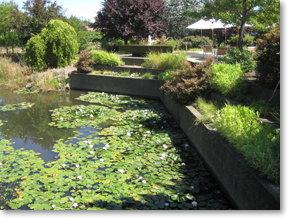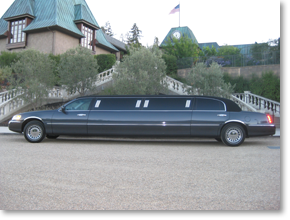 Our Alexander Valley Wine Tour starts when our friendly Chauffeur picks you up in one of our luxury vehicles at the address of your choice. You will then be whisked away through the majestic Wine Country while you enjoy a complementary bottle of champagne along with your favorite tunes. This tour includes stops at four exceptional wineries where you will taste some of the finest world class wines available today!
This tour has an optional gourmet picnic lunch available that is served on one of the wineries patio's, usually with breathtaking vineyard views! We can also arrange for private tours of Wine Cellars, Caves, Barrel rooms or vineyards depending on which wineries are being visited. These Tours are conducted by knowledgeable winery staff and can greatly enhance your experience and understanding of the winemaking process. Along the way the Chauffeur will be happy to take pictures of your group.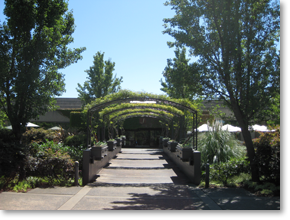 This will ensure your time in Wine Country is one you will never forget! Finally, you will be safely returned in style, to where your tour originated. Not until the chauffeur bids you farewell will your "Grape Escape" come to a fairy tale like conclusion. Our Alexander Valley Tour includes stops at wineries such as Rodney Strong, Francis Ford Coppola, Clos Du Bois, Simi, Trione and more. Choose our preset tour or we can customize your itinerary to include the wineries of your choice.
Escape with our Alexander Valley Wine Tour listed below.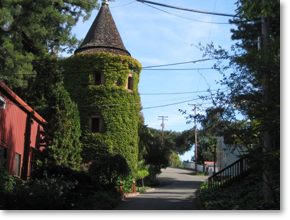 Some of our stops:
(5 hours) $69 per person*
(Includes a bottle of Champagne, gratuity, tax and fuel charge)
(Winery fees are not included. Optional picnic lunch available for $15 per person.)
Hours of tour are 11am to 4pm.
*Pricing is based on a private group of 6-8 people. For larger parties, please call for vehicle options and pricing. Advanced reservations are required. Wineries listed are subject to change. Travel time to and from our starting points are subject to additional travel time cost.