---
Most Affordable Luxury Transportation Package in all of Wine Country
---
SPARKLING WINE TOUR
If you like bubbly then our Sparkling Wine Tour is the escape for you! California boasts numerous cool coastal microclimates that are ideally suited to the production of Chardonnay and Pinot Noir, the two main varietals in Sparkling Wine. Sonoma County is home to three of the five chief appellations in California that produce the quality of these fruits needed to make superior sparkling wine. Join us as we visit producers of world class sparklers right here in our own back yard.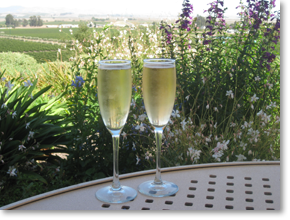 Our Sparkling Wine tour is almost identical to our other Wine Tours, but only visits wineries that offer at least one type of champagne or sparkling wine for tasting. Depending on which wineries are on the itinerary, our customers may have the ability to taste both sparklers and wine.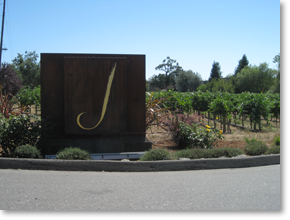 Our Sparkling Wine Tour starts when our friendly Chauffeur picks you up in one of our luxury vehicles at the Sonoma Valley Hotel or addressee of your choice. You will then be whisked away through the majestic Wine Country while you enjoy a complementary bottle of champagne along with your favorite tunes. This tour includes stops at four exceptional wineries where you will taste some of the finest world class champagne and sparkling wines available today!
This tour has an optional gourmet picnic lunch available that is served on one of the wineries patio's, usually with breathtaking vineyard views! We can also arrange for private tours of Wine Cellars, Caves, Barrel rooms or vineyards depending on which wineries are being visited. These Tours are conducted by knowledgeable winery staff and can greatly enhance your experience and understanding of the winemaking process. Along the way the Chauffeur will be happy to take pictures of your group.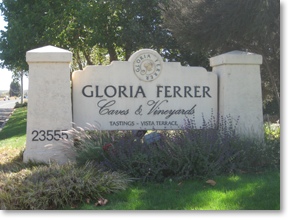 Some of our stops:
(5 hours) $79 per person*
(Includes a bottle of Champagne, gratuity, tax and fuel charge)
(Winery fees are not included. Optional picnic lunch available for $15 per person.)
Hours of tour are 11am to 4pm.
*Pricing is based on a private group of 6-8 people. For larger parties, please call for vehicle options and pricing. Advanced reservations are required. Wineries listed are subject to change. Travel time to and from our starting points are subject to additional travel time cost.