---
Most Affordable Luxury Transportation Package in all of Wine Country
---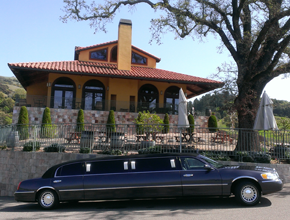 Grape Escapes offers private tours for our customers who would like to experience the wine country in style with a select group of their friends or family. Our private wine tours are fully customizable! Simply choose the vehicle that best suits your needs; decide how many hours are necessary and then select the wineries you would like to visit. If you are unfamiliar with the area, Grape Escapes staff is happy to make recommendations or assist with the planning/routing of the itinerary. If you would like us to take care of everything including selection of the wineries and making the reservations, we offer a concierges service*.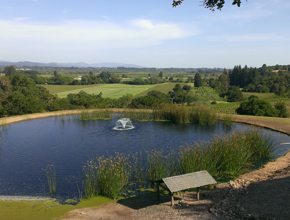 A typical private tour will last anywhere between 5 hours up to 8 hours and usually include 4 to 6 different wineries. Since the tours can often take up the majority of the day, many of our customers will bring their own food/snacks or will choose to have the chauffeur take them to a deli located within the wine region they are touring*. Most wineries have beautiful picnic areas available for guests that offer breathtaking vineyard views to enjoy along with your lunch.
Wineries are open year round! Some wineries start serving as early as 10 am with almost all of the tasting rooms being open by 11am and closing by 5pm. A few select wineries do stay open past 5pm if you would like to extend your tasting experience!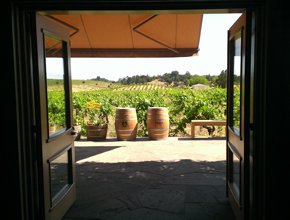 Making reservations at the wineries is highly recommended and often required for groups of 6 or more. We suggest that our customers call ahead to the wineries, especially if you have a large group. This helps ensure that the wineries will have adequate staff on hand in order to provide your group with the best service possible.
Along the way, our chauffeurs are happy to help turn your time with us into lasting and unforgettable memories by capturing your group's special moments with your phones/cameras. Our company takes great pride in delivering top notch customer service! Let us know if there is anything we can do to make your next wine tour a Grape Escape!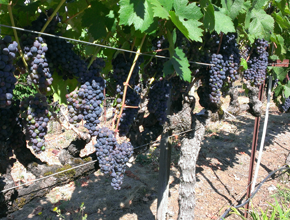 *For customers choosing to pick up lunch along the way, we recommended that you pre-order the sandwiches/food to make the best use of your rental time.
*For customers who will be creating their own itinerary, it is not required to provide a full list of the wineries at the time the reservation is made. We do however request a list of the selected wineries be emailed to us as it becomes available.
*For customers who would like to use our concierge service, an additional fee will be added to the reservation total. Fees will be based on complexity of request but generally vary from $100 to $300. Winery selections by concierges are based on customer preferred wine region/varietals, style of winery desired and winery amenities.